Commercial Services We Offer:
WATER RESTORATION
CARPET & RUG CLEANING
FURNITURE CLEANING
TILE & GROUT CLEANING
HARDWOOD CARE
AIR DUCT CLEANING
Our Services:
It can happen at any time. A broken pipe. A flush of rain. What's left behind is a pool of standing water, threatening your business assets and your ability to get back to work. At Speedy Steamers, we are experienced with emergency water extraction so you can count on us to quickly respond to standing water emergencies so you can get back to your job.
At Speedy Steamers, our emergency water restoration services are available 24/7. Within 15 minutes of your request, a technician will be on the phone with you to address the situation and dispatch help immediately. We are qualified to work directly with your insurance companies so that you can focus on getting your business back up and running.
Speedy is in the name for a reason. Our powerful state-of-the-art water extraction equipment is key to allowing us to restore your business by swiftly removing excess water and diminishing drying times. Our water restoration specialists use special instruments to reveal pockets of water that are otherwise hard to detect. This is an essential part of the process that can protect your business assets from bacterial and fungal growth while minimizing water damage.
Once our water restoration technicians have removed all excess water, we will quickly work to restore any damage such as repair carpeted areas, hard surfaces and more.
Our Services:
Unlike a home, the workplace has a multitude of high traffic areas as people travel to and from their desk for meetings, collaborations and more. At Speedy Steamers, we take your workspace carpet cleaning as seriously as you value your work and employees.
Not only is it important to keep a clean working environment for your employees, it is also imperative to maintain a stellar image in your lobbies and conference rooms when interfacing with clients and stakeholders. And a lot can be said about the carpet while important guests are awaiting a handshake or taking a tour of the office. With most employees spending 40 or more hours each week in their workspace, cleanliness of the office goes hand and hand in with health concerns. Carpets hosts bacteria, molds, allergens, dirt and debris from the increased traffic areas, as well as the common foods that fall through the crevices of desks and onto floor. Though hidden, these aging messes can be a danger to employees' health as they breathe in the toxins from the carpet 40 hours a day.
Our carpet cleaning technicians at Speedy Steamers are dedicated to keeping your workspace carpets clean and sanitized. We use a time-tested hot water extraction method that cleans, protects and deodorized carpets with even the heaviest traffic. Moreover, our technicians are skilled at spot treating carpets. With our experience in workplace carpet cleaning we understand that these high-traffic areas are prone to spills from coffee, catered lunches and birthday celebration cakes.
Our Services:
From waiting in a lobby to sitting in long meetings, office furniture takes a beating from the constant supporting of employees and visitors. Speedy Steamers reminds its business partners that in the same way it is essential to keep workplace carpets clean, it is just as imperative with office furniture. Office upholstery collects dirt, debris and pollutants as well that is carried in from its daily visitors.
Keeping office furniture clean also keeps your workplace healthy and allergen and pollutant free. Our Speedy Steamers cleaning specialists are experts at maintaining the integrity of furniture fabrics while extracting dirt, debris and pollutants for the deepest clean.
Most offices should plan to have their office furniture cleaned and deodorized every 12 to 24 months and should expect the drying time to last anywhere from two to six hours. Because of our speedy and thorough cleaning method, your employees won't experience any downtime with options to thoroughly clean workspaces immediately after business hours.
Our Services:
Tile and other hard surfaces are a common counterpart to office flooring and can make or break the overall appearance of your enterprise's workspaces, hallways, bathrooms and lobbies. Keep these areas inviting to visitors and place of pride to work for employees by retaining a regular cleaning schedule.
With the many costs businesses face, maintaining a clean and hygienic workplace is key. Like tile, grout that goes without cleaning can become permanently stained.
A proper and regular cleaning schedule keeps these areas clean while saving our business partners money. When you entrust Speedy Steamers to regularly clean your workspace tile and grout, you are guaranteed ongoing protection of these surfaces. Our cleaning specialists use proprietary solutions that not only clean tile and grout but protect it from future stains and scratches which means, you the business owner spends less money on replacing tile flooring.
Our Services:
Hardwood flooring makes for a beautiful and lasting investment in any work environment. Just like any surface, hardwood flooring requires a professional cleaning and protection. With an abundance of experience caring for hardwood floors, you can trust Speedy Steamers to give the hardwood flooring residing in your workspace the deepest, gentlest cleaning.
At Speedy Steamers, our cutting-edge cleaning equipment gently, yet powerfully extracts dirt and debris without damaging hardwood surfaces. We don't use mops or brooms like an old-fashioned cleaning crew because we know that's no way to get the deepest clean. Even more, old methods like these can ruin hardwood flooring over time.
Speedy Steamers will restore the luster of your hardwood flooring in any work environment. Our cleaning technicians will walk the floors with you and analyze the best cleaning methods for your hardwood. After the deep cleaning, these specialist will apply a professional-grade solution that is guaranteed to protect your hardwood from scuffs and scratches, as well as retain its natural beauty.
Our Services:
According to the EPA, it's estimated the indoor air pollution is up to five times greater than outdoor air pollution. Don't let your business fall into this statistic. With employees working tirelessly around the clock at your enterprise and visitors dropping by, protect the air you breathe by entrusting Speedy Steamers in your air duct cleaning.
Dust, debris, allergens, bacteria and more clog up ventilation systems which not only makes the air inside heavily polluted, but also increases energy costs for business owners. With these two pressing issues, the bottom line is simple: regular air duct cleaning at your business is the efficient and cost-effective choice.
Speedy Steamers will visit your business for free inspection so you have nothing to lose by ensuring that your air ducts running smoothly. With these free inspections, we will assess any amount of debris buildup in your ventilation systems and give you an estimate of the time it will take to complete the cleaning.
With our technicians who specialize in HVAC care, we will work closely with you and your employees to limit as much disturbance as possible while your employees are working. Just as you value results in your line of business, Speedy Steamers is results-driven too, so we will show you before and after photos of the air duct cleaning.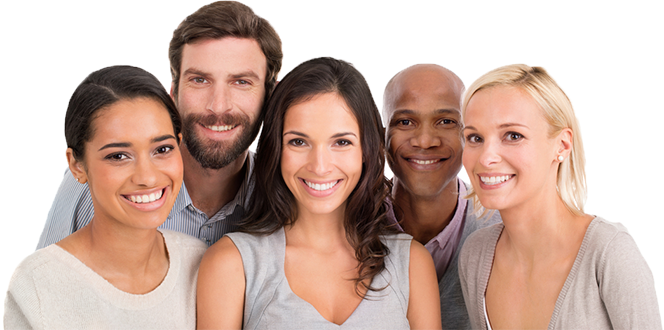 Professional and Experienced - Call Today
Call us at 408-702-8135 for quotes or to schedule service