Residential Services We Offer:
WATER RESTORATION
CARPET & RUG CLEANING
FURNITURE CLEANING
TILE & GROUT CLEANING
HARDWOOD CARE
AIR DUCT CLEANING
AUTOS, BOATS & RV CLEANING
Our Services:
Water damage is a serious threat to your most important asset, your home. Caused by flooding or damaged pipe, a sudden influx of water into your home is a grave emergency. Here at Speedy Steamers, we respond quickly and aptly to these emergencies and have the experience and tact to remove water from places where it doesn't belong.
Water removal emergencies are our expertise. At Speedy Steamers we know reaction time is essential to restoring your back to its natural state and to avoid as much water damage as possible. Our cutting edge water extraction equipment helps our technicians extract excess water immediately. You can count on Speedy Steamers in any water emergency to not only safely and properly remove water, but to also restore your home from any damage caused from excess water.
Our Services:
Speedy Steamers provides expert carpet cleaning care for your home. Being locally owned, as well as family run and operated, we take pride in serving our fellow customers because they are also our neighbors.
We believe in honest workmanship and will educate our customers on the best care for their carpets. Before we start cleaning, a technician will walk through your home with you and analyze each and every room, taking special note of any high-traffic or heavily soiled areas. Whether visible or not, every home contains pollutants dirt, debris and allergens in the carpets. Our cleaning specialists know exactly what to look for to ensure that your carpets get the deepest, yet gentlest cleaning.
Staying at the forefront of the latest carpet cleaning technology is why we maintain a stellar record of providing quality carpet cleaning and care to our customers. Our truck mounted cleaning units feature state-of-the-art equipment that uses hot water to extract dirt, debris and allergens from carpet without damaging fibers. Gentle, yet thorough cleaning is the most important aspect of our cleaning methods. At Speedy Steamers, we know your home is your biggest asset and want your carpets to last. That's why we avoid the use of abrasives and chemicals which can damage carpet fibers and shorten their lifespan.
When you entrust Speedy Steamers to care for your carpets, you can be assured that you are getting the best performance out of your carpets for many years. Using very hot water, gentle extraction equipment and a family secret carpet solution, we have proudly served our customers for many years. Our highly trained carpet cleaning technicians are qualified to properly clean your carpets. We also use a drying technique that efficiently suctions 95% of the water from your carpet for faster drying time.
Specials:
Up to 1000 Sq Ft Steam Cleaning $300 (1 story only)
Up to 2000 Sq Ft Steam Cleaning $600 (2 story OK, but no stairs)
Our Services:
Using the same hot-water extraction designed for cleaning carpets, our highly trained carpet cleaning specialists at Speedy Steamers are also qualified to give your furniture the deepest clean.
Just as you take pride and ownership in your belongings we take pride in offering the highest quality cleaning to your furniture. With that in mind, we use cleaning techniques that will maintain the integrity of your couches, chairs and sofas without damaging any fibers. Cloth furniture can be a host for odors and debris, especially with pets and young children. At Speedy Steamers we do more than just "freshen up" your furniture. You can be confident that we will treat our furniture as if it were in our own home and properly deodorize it well as rid each piece of any dirt, debris or allergens.
With our furniture cleaning services, Speedy Steamers takes it a step further. Not only will your sofas, chairs and couches be thoroughly cleaned, we'll also protect them to retain resistance to future stains and overall wear and tear.
Even leather furniture needs proper cleaning and care and is a service we proudly offer at Speedy Steamers. We use professional-grade leather cleaners guaranteed to protect and clean your leather furniture, leaving it revived, polished and newer-looking than ever. So when your leather couches start to look dull think twice about buying new ones. Speedy Steamers has the solutions and know-how to restore your beloved furniture.
Our Services:
Getting down on your hands and knees to scrub dirty tile and grout is a daunting task. Not only is it exhausting, but attempting this tasks by hand is quite futile. That's because grout and natural tiles are porous. Dirt, debris and stains seep deep into the grain of the grout and tile, making it nearly impossible to thoroughly clean them by hand.
Speedy Steamers, however is well-equipped to tackle any tile and grout cleaning job. Our tile and grout cleaning specialists use a special and gentle steam cleaner and water pressure technique to thoroughly clean your tile and grout to look brand new again. Every tile surface is different. Whether it's ceramic, natural stone, laminate or other materials, you can trust Speedy Steamers to quickly, properly and carefully clean your floors.
We appreciate our customers and do everything we can to leave your floors clean and in the best possible shape. After your tile and grout are cleaned by a Speedy Steamers professional, we will finish the flooring with a special sealant that will keep your floors looking new while protecting them from future stains. Additionally, this sealant treatment allows floors to stay cleaner in between subsequent cleanings which means you, the customer, save money!
In some cases, grout on tiled floors is beyond repair. Speedy Steamers offers grout restoration services in which we can repair permanently stained grout back to looking brand new.
Our Services:
Today, many homes have a combination of hardwood flooring and carpet. With our expertise in cleaning both types of surfaces for over XX years, we proudly offer to our customers the ability to choose a name they trust for carpet cleaning to also care for the hardwood surfaces as well. As a result, our customers save both time and money knowing they can count on Speedy Steamers to complete a variety of cleaning services in their homes.
When it comes to hardwood flooring, we do more than just clean. The cleaning specialists at Speedy Steamers understand that hardwood flooring needs protection and preservation so that it lasts along with the rest of your assets in your home.
What many don't know about hardwood floor cleaning is that a mop will just smear dirt throughout the surface, meaning your floors are not truly clean. Our cleaning technicians use a suction and gentle scrubbing method that both extracts dirt from the floors while giving them the deepest clean. The cleaning specialist will follow up with a cleaning by hand in which a special solution is applied to the floor to restore and maintain the wood's ph balance–something a mop can't do either. After this thorough cleaning process, the next step is to protect the hardwood flooring. The Speedy Steamers cleaning specialist will apply a proprietary formula that will leave your hardwood floors lustrous while keeping them protected from traffic, scratches and dullness.
Our Services:
Dust collection in homes is an uphill battle especially because dust can host bacteria, fungi and allergens. Whether you have an allergy sensitivity to dust or not, eliminating air pollution in your home is one of the healthiest things you can do, as breathing in bacteria fungi and other particles can be harmful over time. When you think about the amount of time you spend sleeping, eating and relaxing in your home, you are also breathing in pollutants due to the build-up of dust in your air ducts.
As dust accumulates in your air ducts, the efficiency of your home decreases. Ventilation systems get overwhelmed and work harder which means you spend more money maintaining those systems along with the cost of them running longer and less efficiently.
If indoor air quality and energy efficiency concerns aren't enough, air ducts clogged with dust and debris are also fire hazards. Appliances like dryers can easily cause a fire when their ducts are packed with flammable dust and debris.
There's no question the easiest and most affordable choice is entrusting Speedy Steamers with your air duct cleaning. We will extricate excess dust, dirt and debris from your HVAC unit, evaporating coils and other , air ducts, vent covers as well as the main trunk line. Everything we clean, we place back in its proper place so you can be assured you'll breathe easy again without the risk of indoor pollutants, fire hazards and energy inefficiencies.
Our Services:
So you've entrusted Speedy Steamers with your carpet, hard surfaces and furniture cleaning, there is no doubt you won't be satisfied when it comes to cleaning your automobile, boat or RV. Whether it's skiing trips or loading, bringing the dogs along or loading and unloading soccer players with muddy cleats, vehicles host a great deal of dirt, mud, odor and pet hair.
In the same way we clean your carpets, you can count on Speedy Steamers to utilize our state-of-the-art equipment on any vehicle or boat to extract dirt and debris and give it that new car smell again. We're not novices when it comes to upholstery and leather. Just like the furniture in your home, we clean, treat and protect these fabrics in vehicles and boats back to their dazzling days years ago.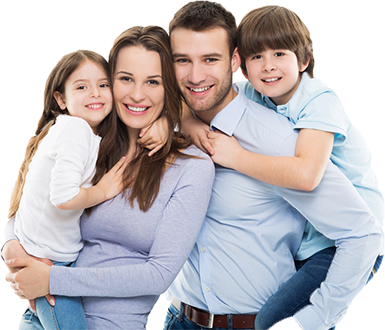 Quality Carpet Cleaning Services
Call us at 408-702-8135 for quotes or to schedule service